pjur celebrates all aspects of love:
#allaspectsoflove
pjur wants to improve your quality of sex and life. We help you rediscover your passion and joy, enable you to enjoy carefree sex and increase your sexual wellbeing. We support you as you get to know yourself and embrace your sex life free from taboos. Because a fulfilled sex life increases self-confidence and is the basis for good quality of life.
And we're proud of that!
This summer we're not just celebrating the diversity of love – we're celebrating all the colour of life. We want to take the time to celebrate you and all the many aspects of your love and life. It doesn't matter whether you're a diva, nerd, softie or explorer, pjur celebrates the colourful, making it the ideal companion on your journey to a satisfied sex life.
Life is colourful – just like you. Be proud of it!
Proud of our values:
Discover what drives us
R-e-s-p-e-c-t
pjur considers and respects all kinds of sexuality, sexual identity and sexual preferences. We stand for self-determination and self-realization in a world of diversity. We embody:
Curiosity
Be curious – we'll be there for you: pjur products help you embrace joy, adventure and intimacy. So: stay curious about your desire!
Reliability
We make no compromises when it comes to quality! We strive to always be better and develop ourselves, so that we are always able to support you and your sex life in the best way we can.
Ambition
We set high standards for ourselves and our products, so we can protect your safety, trust and wellbeing. You are strong and self-assured – don't forget it!
Told with pride:
Inspiring snapshots from our community
We've asked our influencers what they are proud of, and they gave us some great answers: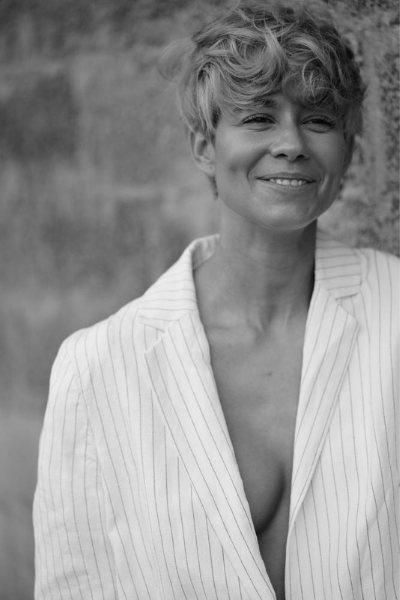 Hanna
I'm proud that I have developed to the point where I'm more than just one characteristic, like my sexuality. I've realised that my sexual orientation is just one small part of my personality. I'm proud of my life and celebrate everyone who accepts people's diversity and complexity and doesn't just reduce them to who they love.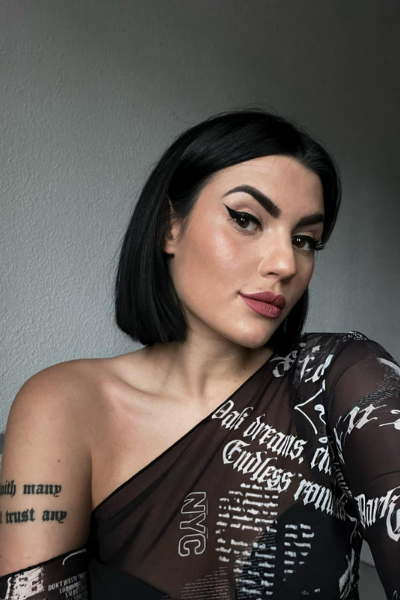 Gina
I am proud that, despite all the negative influences and self-destructive overthinking, I've learnt to find myself, to become aware of who I am, to prioritise loving myself and to constantly develop myself. Every day I focus on completely developing my spirit, my creativity and my sexuality, because that is who I am and I wouldn't change places with anything and anyone.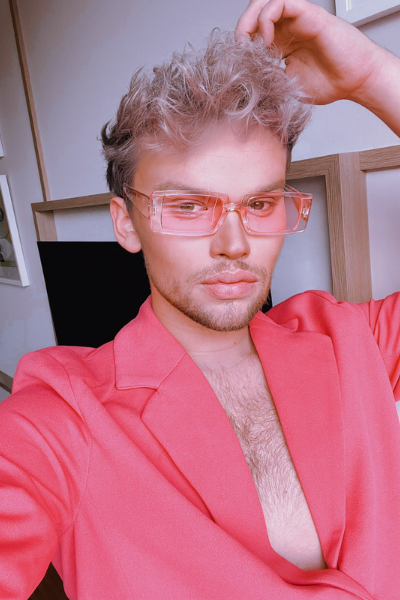 Luca
I am proud that I can be who I want to be and don't have to hide who I am anymore. I think the annual pride events are still very important for educating people, even in 2023. It's important to me that I can show young people that it doesn't matter who you love on my social media profiles. Everyone is different, and that's great!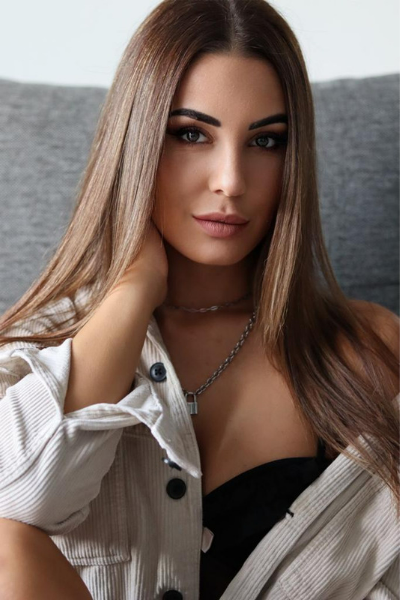 Jessica
I am proud of the LGBTQI+ community and of myself, because as a lesbian woman in a heteronormative society I am often still not respected and accepted, and I've always felt respect and tolerance within the LGBTQI+ community. Every day I challenge myself to fight for my sexuality and am proud that I go my own way, and can only encourage all other women to do the same!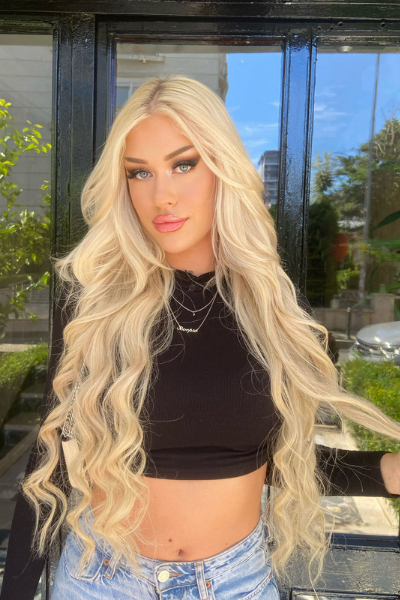 Luisa
I am proud of me, because I have always been true to myself and my sexuality, even if other people had bad opinions about that. I am proud of my inner strength and proud that I always use it for good. I am proud to be a part of the LGBTQI+ community and proud to be committed to these people.
Join in now & win:
Show us what you're proud of!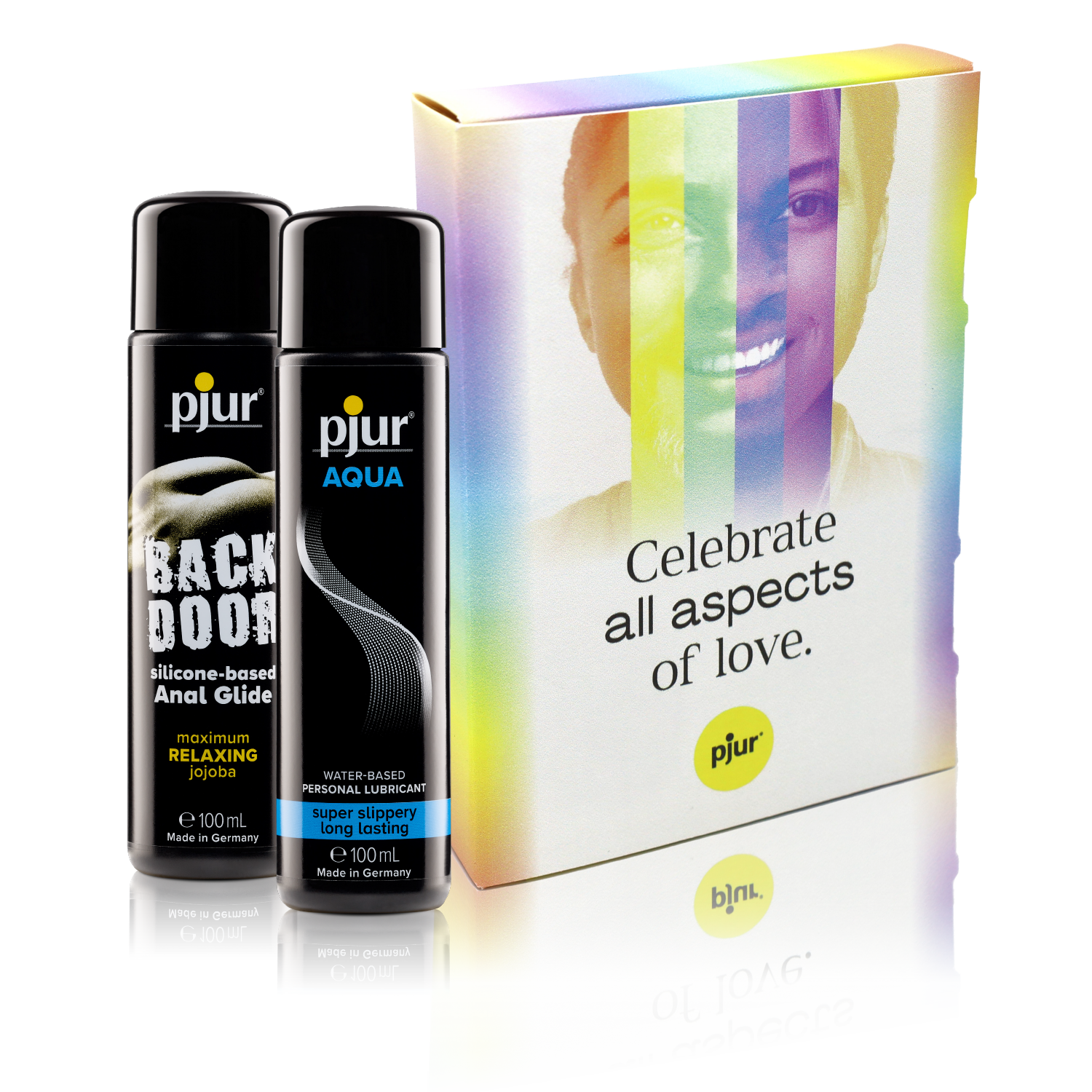 To celebrate Pride Month, we've created a box that is not available to purchase. It includes two of our top products – the right thing for every taste – and of course something else rather special as well.
Tell us your story!
That's what you're proud of:
Here are your stories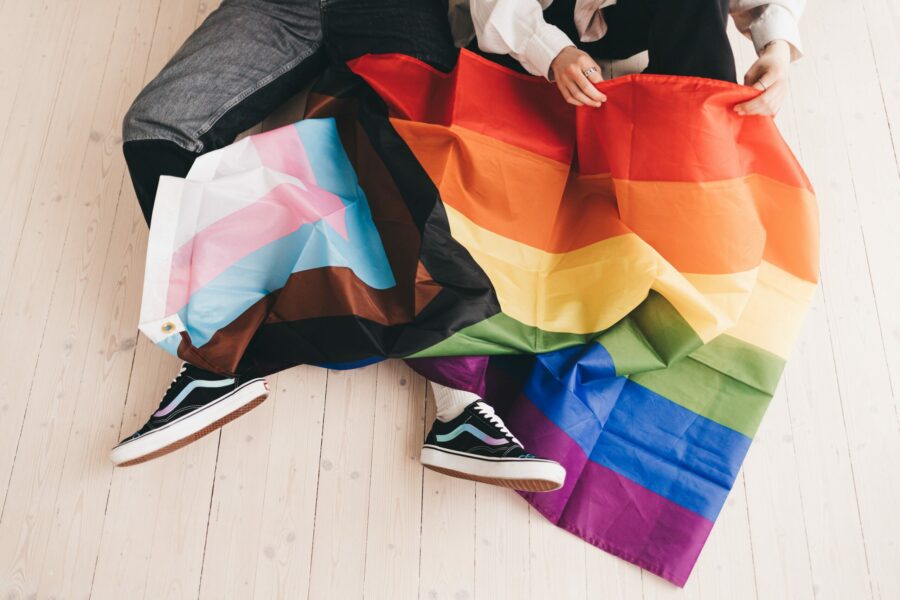 Denny
I am proud of my first kiss. On average, it's probably quite late to get into "love life" at 24, but for me it took that long to completely come to terms with myself and my sexuality.
Marc
I am proud to have been with my husband for over 10 years (married since 2018) and to know that both our families as well as our friends and acquaintances are behind us.
René
I am proud that I dared to stand up for my homosexuality at the age of 32 and to end my relationship of 5 years. Now I am happier than ever.
Ben
As a trans man, I have long tried to prove my masculinity to the world outside. Completely unexpectedly, I fell in love with a man last year. And no matter what the world thinks about it.
Alexandra
I am proud that I can be who/how I am and love who I want. I am proud that my environment always supports me and doesn't make me feel 'weird' or 'different' just because I don't only love the opposite sex.
Luis
I am proud to be part of the diverse and exceptional LGBTQ+ community, even if I am not always at the forefront of the street fighting for our rights. My way of fighting is quieter, but I think just as important as anyone else.
Maximilian
I am proud that I have managed not only to accept myself and my sexuality, but also to show it with self-confidence and pride, especially at the CSDs. I couldn't imagine anything more beautiful by now.
Daniel
I am proud to be queer because I have realised how beautiful it is to love as the heart calls. I am proud to show this in public without shyness or fear, and to say who I love and that it makes me happy.
Laura
I am proud that I have finally found myself. For so long I hid and pretended just to make other people feel comfortable around me. It took a long time but I am finally myself and I really love myself now.
Dive into the pjur blog:
LIVE. LAUGH. LUBE.
Your Love Blog.
We deal with topics around sexuality and intimacy on our blog. Whether it's making porn part of foreplay or gender fluid sex positions – every issue is covered.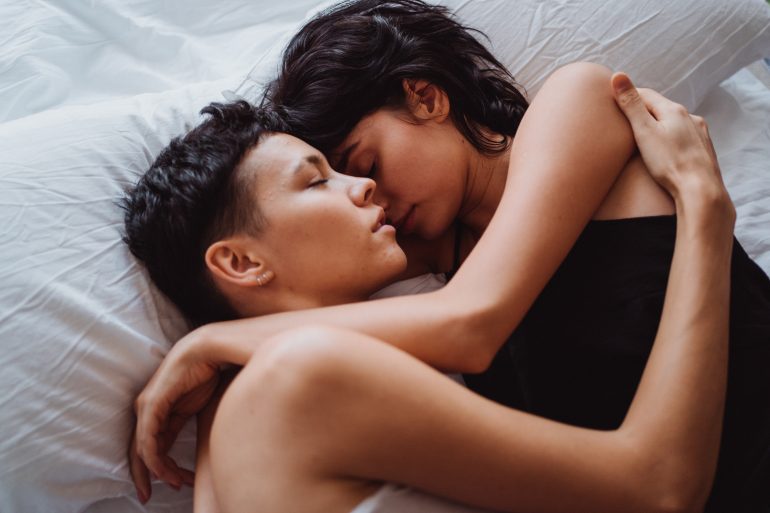 Gender Identity and Sexual Orientation – Everything You Should Know
Non-binary, pansexual, intergender… maybe you've come across these expressions before. Society's views on love, sex, and gender are undergoing a long-overdue seismic shift. Words like gender, sex, and sexual orientation are being thrown around and mixed up. And this is a problem – you can't compare fish with birds. We think it's important that "who we are, what's in our pants, and who and whether we love" are not muddled. We explain the most important words and shine a light on sexual orientation.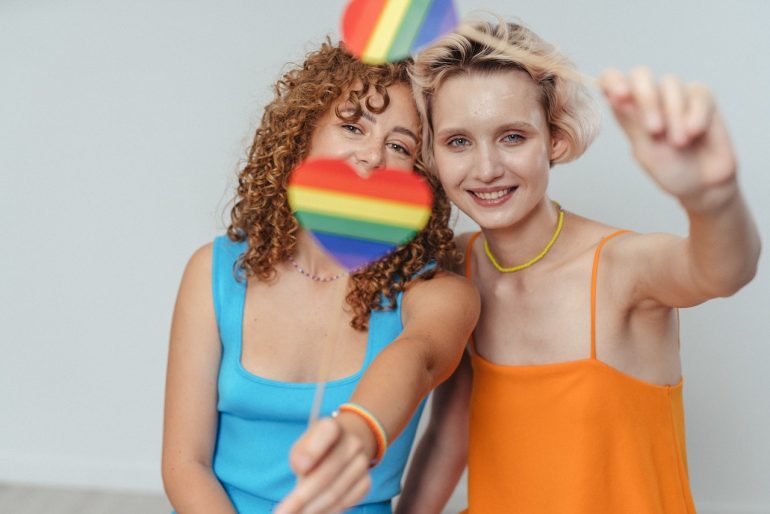 The LGBTQIA+ Movement: A Story of Change and Love
From invisibility to the center stage: the LGBTQIA+ movement has a remarkable history, and we want to celebrate it in Pride Month. Because all too often, not enough attention is paid to past achievements. And we want to fix this. So, on top of all the extravagant celebrations for Pride Month, we're highlighting the pioneers of the LGBTQIA+ community and what milestones have already been achieved. How did the LGBTQIA+ movement develop, why is the rainbow the community's iconic symbol, and why is and has love always been so important?!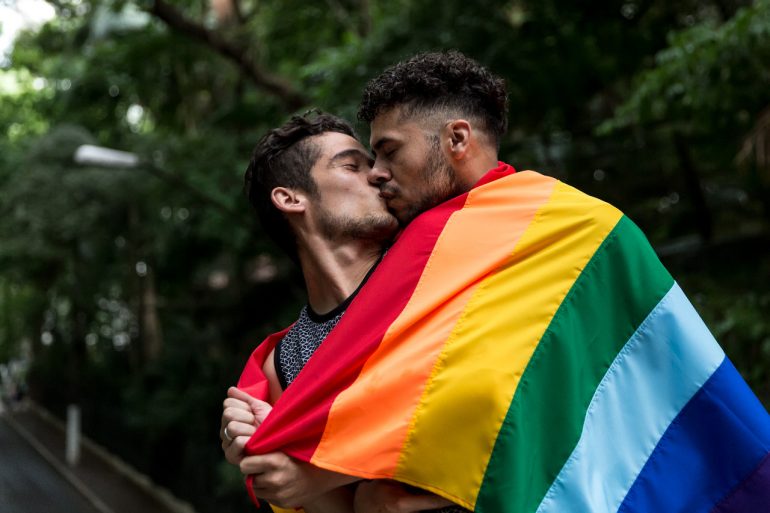 LGBTQIA+ – What Types of Sexual Orientations Are There Exactly?
In June it's time again and pride month will be celebrated everywhere and the rainbow community, i.e. the LGBTQIA + community, will continue to be in focus. But not only for pride month we should show allyship. Pride celebration continues throughout the year, because all sexualities and genders need to be more visible and  to get recognition of what homosexuals, bisexuals and transsexuals have achieved throughout history. We have to fight for their rights every day. But do you know what LGBT – or even LGBTQIA – actually means and what different sexual orientations there are? We think it's a question that deserves a closer look.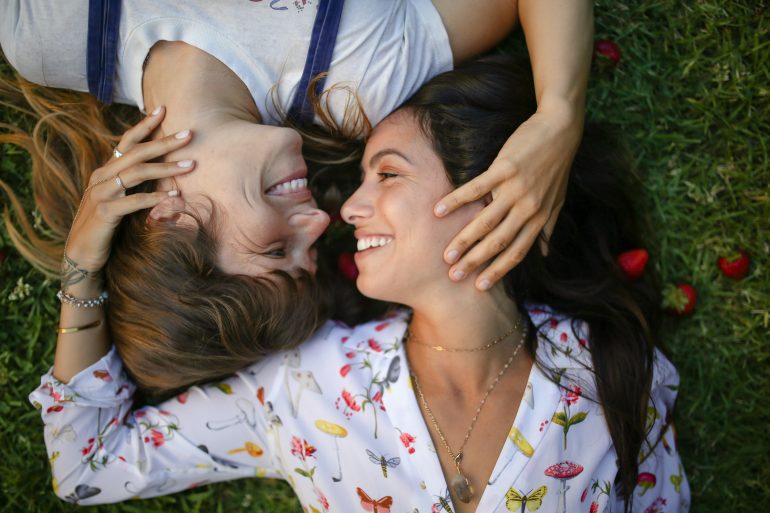 Bisexuality: It's Not a Phase. It's Pure Love
We believe that people should be free to live their sexuality on their own terms regardless of age, gender or lifestyle. However, people who openly embrace their sexuality often suffer stigma and discrimination. But we stand with them: Love is love and everyone deserves to be loved. Bisexuality is not a phase! In this post, we take a look at what bisexuality is, what prejudices bisexual people face and how we can learn to be more positive about free sexuality.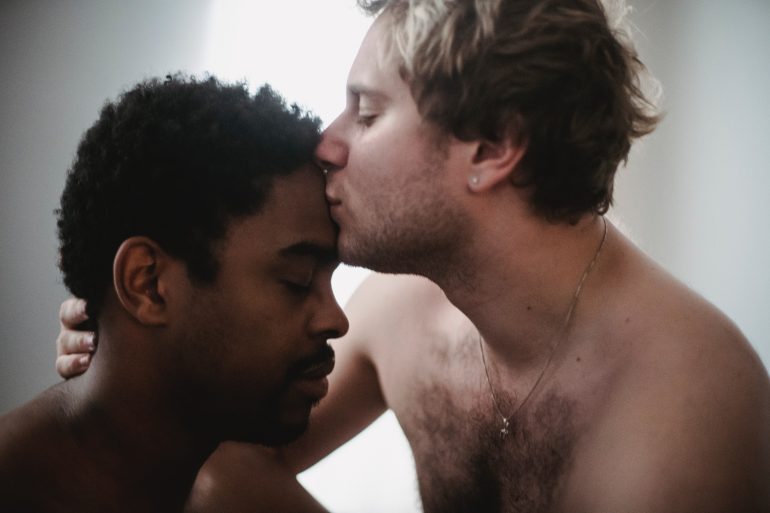 Homosexual Love = Heterosexual Love. Periodt! How do gay couples have sex and what we can learn here!
Love is just wonderful. Whether that's love between two men, two women or a man or a woman. However, gay sex is often stigmatized and not talked about. Which is odd. Because homosexual men and women have exactly the same sex as heterosexual men and women. In fact, we'd go as far to say that they might even have more intensive sex. Sex and the sexuality of every person is an intensive experience. And it's an integral part of love, regardless of your sexual orientation. So let's take a look at foreplay, how gay couples have sex and things to be aware of when practicing anal sex.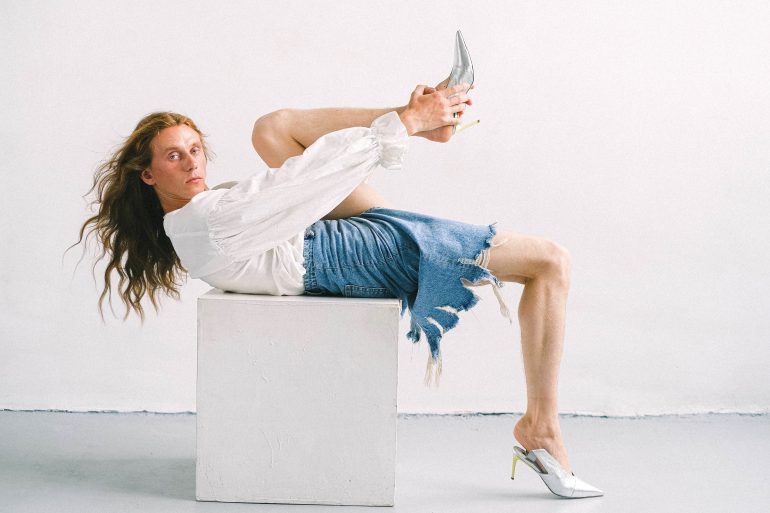 Non-binary – Gender is a wonderful spectrum
Love is Love and everyone deserves to be loved and to live their life on their own terms. Which is why we want to put the spotlight on the non-binary community in this post. We believe that people should be free to choose their own identity and sexuality, and live the life they want, without having to be pigeonholed into specific categories. Unfortunately, non-binary people are still very much misunderstood by society. So we're going to take a look at what non-binary means, what day-to-day life for non-binary people looks like and how we can help improve tolerance.